Our Courses
P.T.S. IS THE GOLD STANDARD in Law Enforcement Entrance and Promotion Courses in New York State.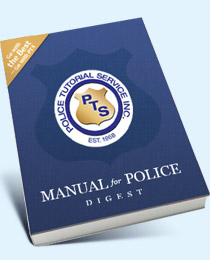 P.T.S. courses provide test takers with everything they need to prepare for their law enforcement civil service examinations. Since 1968, P.T.S. has provided police entrance and promotion training to Police Officer, Deputy Sheriff, Criminal Investigator, Sergeant, Lieutenant, Captain, Deputy Chief and Chief candidates in every jurisdiction in New York State. P.T.S. students are always on top of the list!
Success on law enforcement civil service entrance and promotional examinations is not defined by a passing grade. As we like to say at P.T.S., "almost anyone can pass a law enforcement civil service examination." We at P.T.S. know, and you know, that success on your examination only comes when you score high enough to be ranked at the top of the list!
P.T.S. students succeed by obtaining scores that place them high on the list for their appointment to the desired position. P.T.S. designs each of its courses to best prepare our students for their upcoming examination. P.T.S. continuously updates its courses to ensure that students are provided with the most recent information and materials they need to prepare for their upcoming law enforcement civil service examination.
The P.T.S. Staff takes great pride in helping you advance your law enforcement career. We look forward to working with you, remind you to stay safe and wish you the best of luck!
Fraternally,
George Mullins

Announcements
---
// NOVEMBER 20, 2013
Police Chief and Assistant Chief Course
P.T.S. Announces Our "On-Target" online home-study promotion course to prepare you for the upcoming
POLICE CHIEF & ASSISTANT CHIEF PROMOTIONAL EXAMINATIONS which will be held in March, 2014.
click for more
// OCTOBER 31, 2013
ONE-DAY CRAM COURSE
for Police Officer Candidates taking the November 16, 2013 Entrance Examination.
click for more
Legal Updates
---
// SEPTEMBER 30, 2013
DOG SNIFF AT HOMEOWNER'S PORCH IS A SEARCH SUBJECT TO FOURTH AMENDMENT PROTECTIONS
Florida v. Jardines, U.S. Supreme Court, 2013
click for more
// AUGUST 27, 2013
SUPPRESSION NOT REQUIRED EVEN THOUGH WARRANTLESS ARREST VIOLATED NEW YORK LAW (AND NOT THE CONSTITUTION)
United States v. Bernacet, U.S. 2nd Circuit Court of Appeals, August 1, 2013
click for more